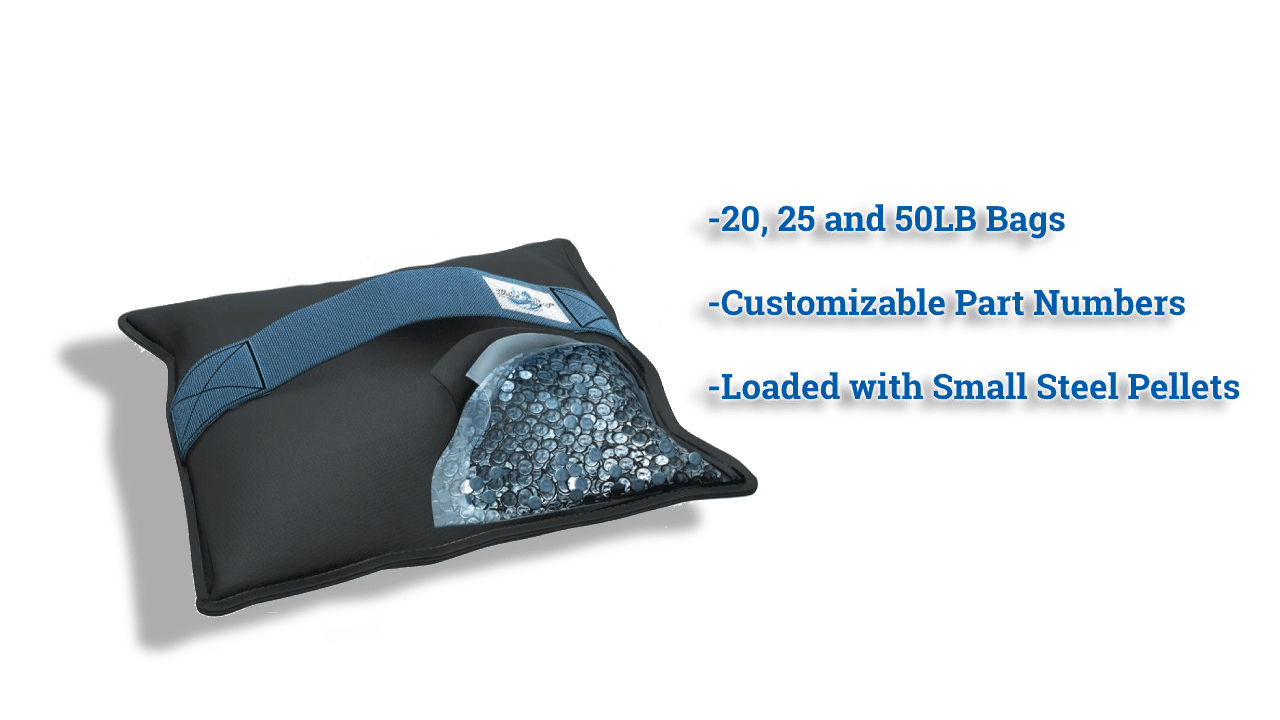 Test Weight Bags can be used to simulate weight in different types of applications (Aerospace, Automotive, Watercraft). They can be used to simulate cargo weight or passenger weight. Using different size bags allows the Structural Analysis to distribute weight however they see fit. These tests are crucial to the overall vehicle's capability and reliability.
Before any vehicle design leaves the manufacturing facility, it must first be tested to ensure the safety of the design. Aircraft and Aerospace designs must be tested for balance and load testing in the air and on the ground. Automobiles, watercraft, heavy duty equipment, off-road vehicles need to test with weight to ensure their vehicles can handle passengers, cargo, equipment, etc in different types of scenarios. They are often used in qualifying the structural integrity of vehicles and structures by doing physical load distribution testing.
State Seal Company provides an industry standard Nylon test weight bags with steel pellets inside. The Nylon bag is durable and provides longer life when being used in multiple tests. The steel pellets add to the durability and increase the lifespan more than a normal sandbag would. They can be produced in 20, 25, 50, and 100 lbs bags. They can be customized to have your own part numbers on the bag for traceability purposes.
If you would like more information on weight bags, please feel free to contact an Application Engineer at (602) 437-1532 or email us at info@stateseal.com. If you like to learn more about State Seals Capabilities, please click here.